With the Grace of Allah, Islah Public School has grown and to meet all current and future needs, we have decided to built our own campus. We will now be moving forward with the Help of Allah in building a Girls and a Boys section with Academic and Technical facilities. Your help is required in making this possible:
School has already purchased 1,200 Sq. Metre plot for PKR 39.2M on which a well equipped campus is being built, In-sha-Allah. Work on the first Academic Block started on 14th August 2020 and was completed (except for the exterior finish) in October 2021 at a cost of almost PKR 14.5M.
Now it is time for the construction of the Main Block (Block 2). Construction started in June 2022, and inshaAllah an estimated PKR 46.3M will be required. We request for your donations and support. For more details and alternate payment methods, check the below mentioned details.
Following is what more we have to raise and what we have achieved:
Target to Achieve:
PKR 100,000,000
Collected so far:
PKR 54,155,000
Last updated: 3rd February 2023
Donate using the following ways:

Account Title: Mishkat Welfare Trust
Account Number: 0010-0024-4995-0047
SWIFT BIC No. ABPAPKKA
IBAN PK43 ABPA 0010 0024 4995 0047
Bank: Allied Bank Limited.
Branch: Gulzar-e-Quaid, RWP.
Branch Code: 0059

Please do inform us after using these options with the purpose of amount sent on: donate@islah.edu.pk
Islah Blog
Kashmir Solidarity29th Aug, 2019
Update
We are grateful to all the parents for encouraging and sending their children to participate in the cause. May Allah bless the people of Kashmir with freedom.
Click to view the pictures of the occassion.
Respected Parents
Assalam o Alaikum
Islah Public School will be joining hands tomorrow with the rest of Pakistan to show our solidarity and commitment for Kashmir.
Students of Class 3 and on wards along with the Teachers will participate in the solidarity stand at 12 noon inshaAllah.
Parents are requested to send their child to school along with a cap/hat, glasses and a water bottle. Off time will be 12:30pm
Off time for Play Group to Class 2 will be 11:30am
---
Monthly Lunch 201711th May, 2017
Students are given the concept of healthy diet and manners of eating in the light of Islam. On a periodic/monthly basis, free lunch is offered where these learnings are put into practice.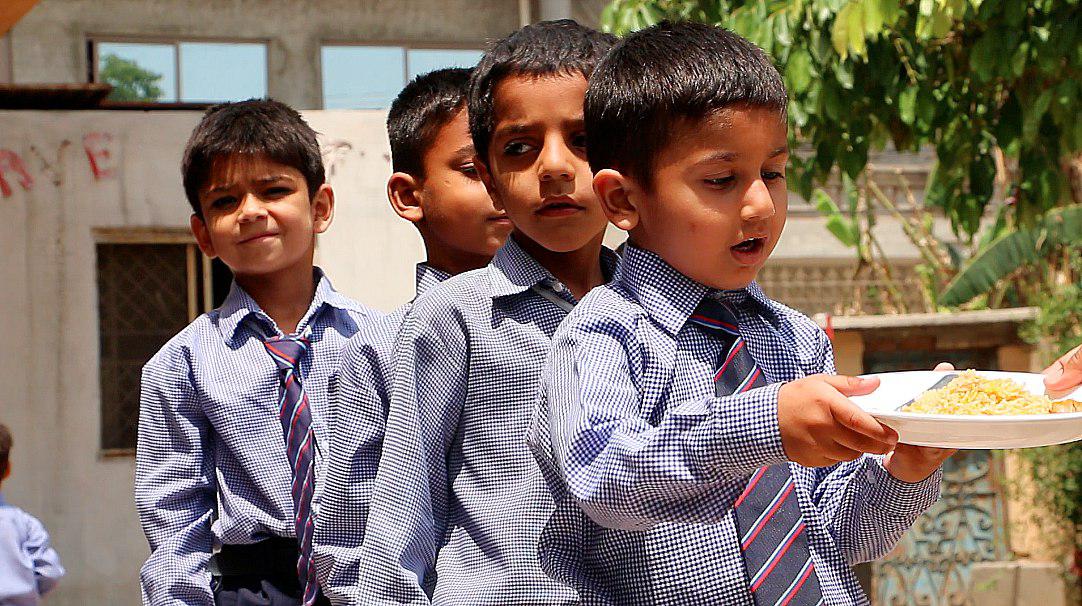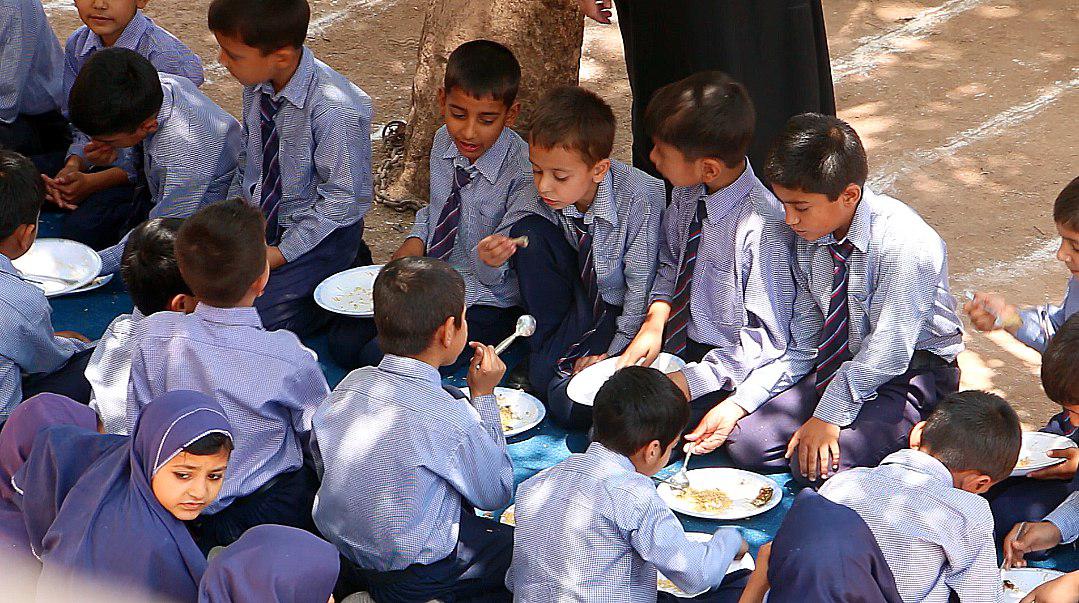 ---
CODE Informatics donated Attendance System16th Dec, 2016
On the 2nd Anniversary of the APS Peshawar Attack, CODE Informatics donated its Smart Card based Attendance System (Scarta) to Islah Public School as their contribution in promoting education in Pakistan.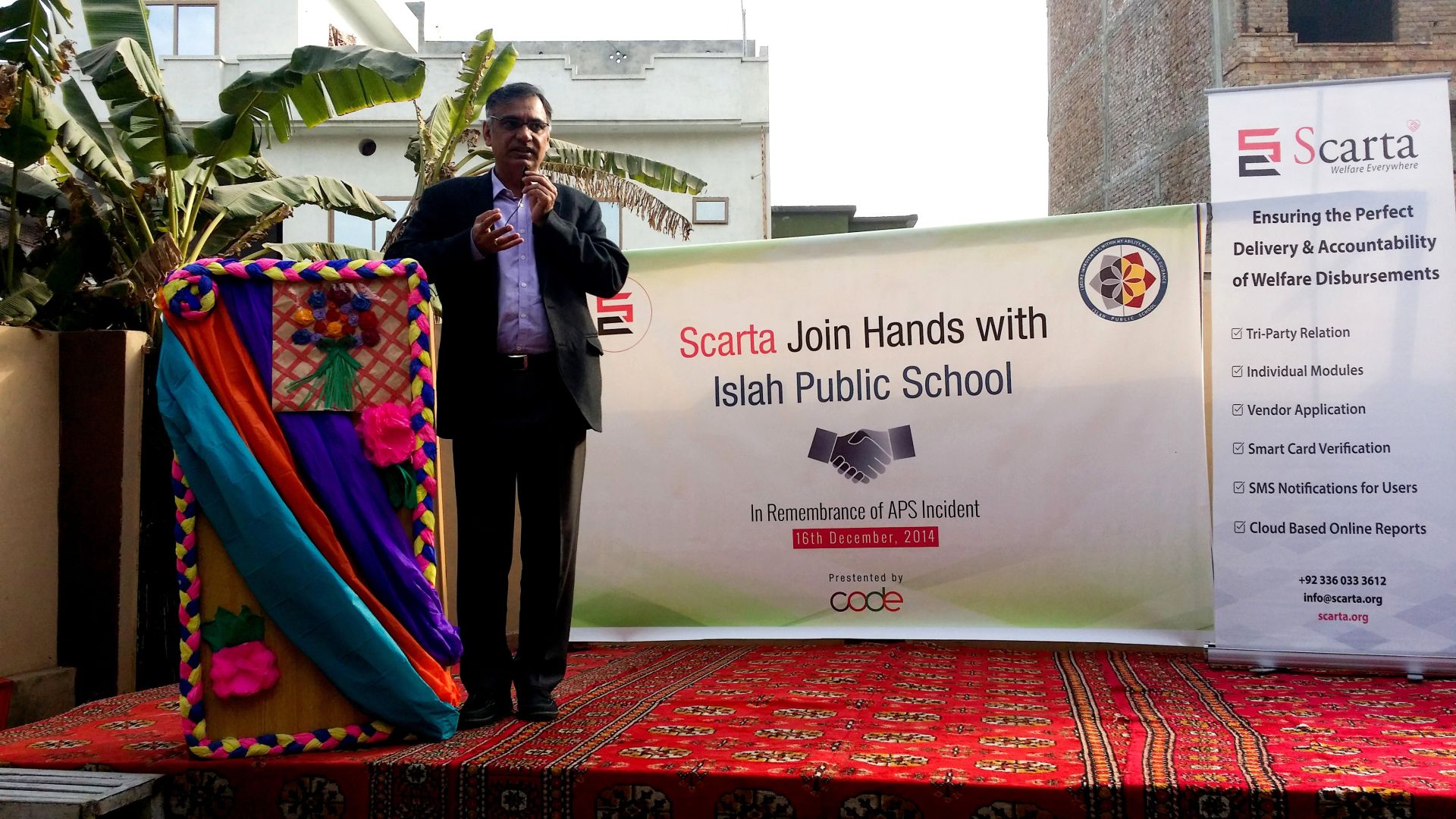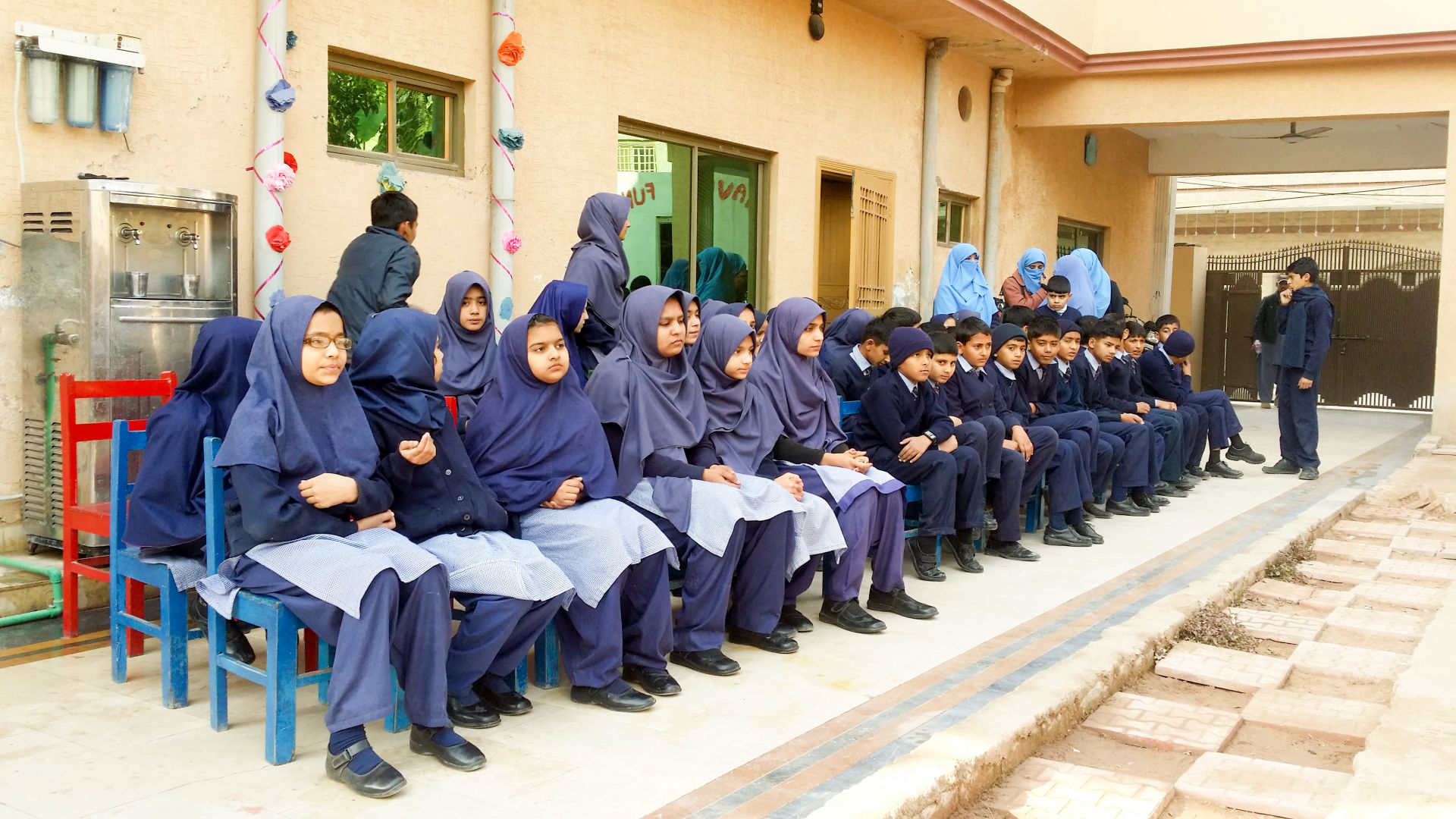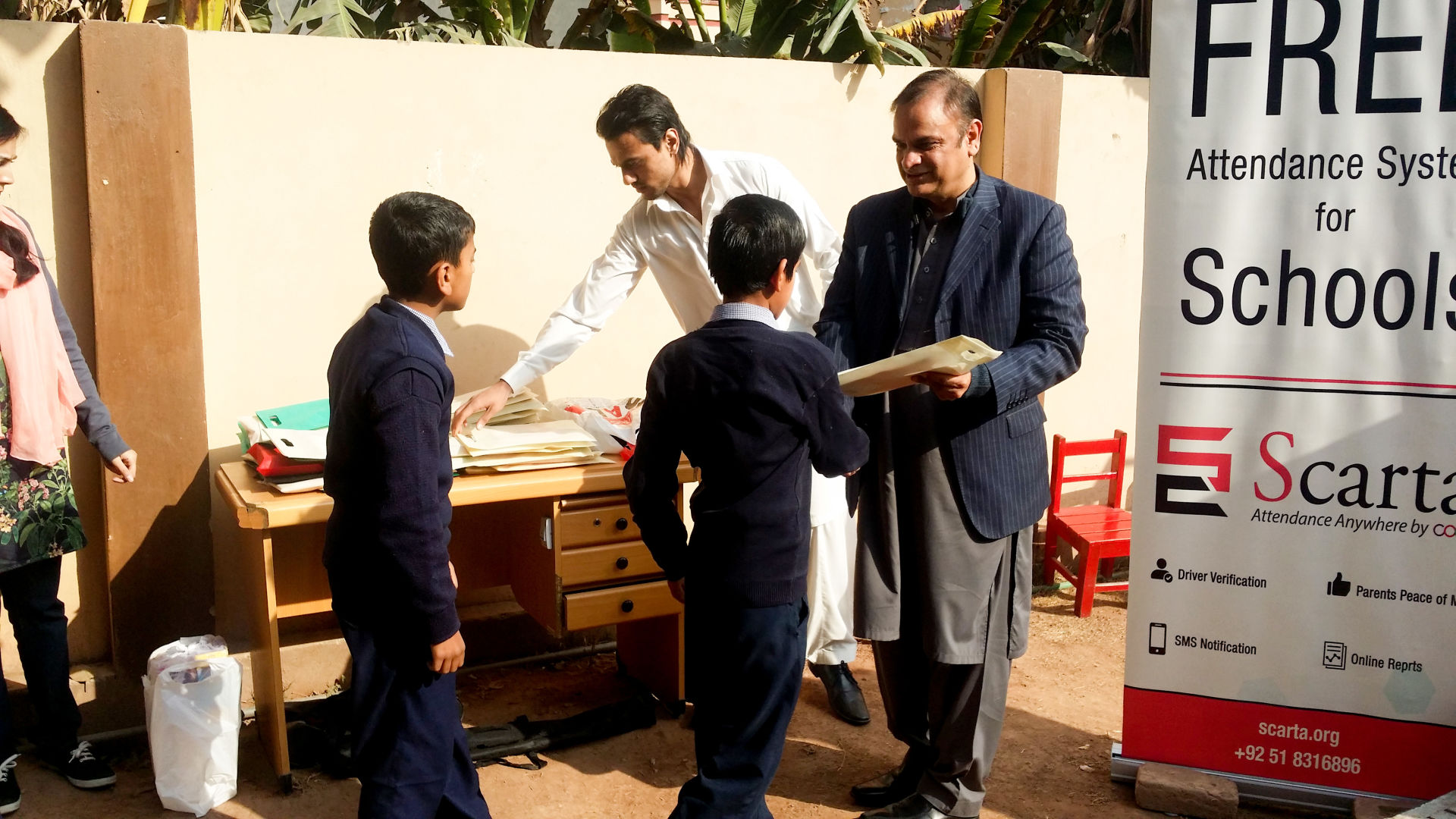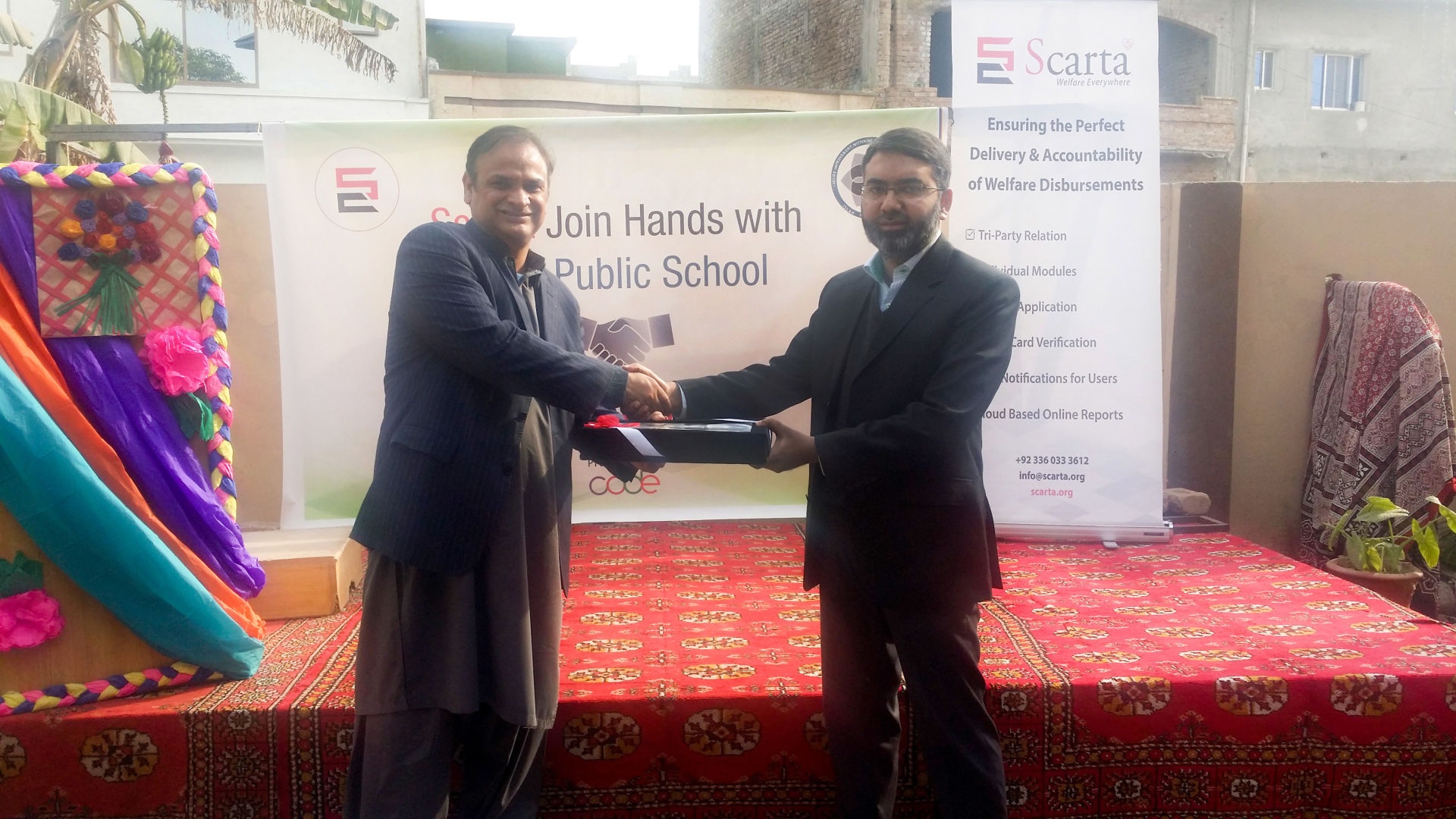 May Allah (s.w.t) accept all such efforts. May Allah (s.w.t) have mercy on all the families effected by violence & terrorism. May Allah (s.w.t) strengthen the roots of Pakistan as a true Islamic country.